Are you interested in selling your own adult content online? If so, you're not alone. More and more people are realizing the potential of creating and monetizing their own content for a variety of reasons – from making extra money to gaining exposure as an independent creator.
This guide will provide an overview of how to get started selling your own adult content online, from understanding what types of content can be sold, setting up on a platform, pricing strategies and payment options to finding customers who will buy it and avoiding common mistakes when starting out in this industry.
With this knowledge at hand, you'll be well on your way to becoming a successful independent creator!
What Are the Benefits of Selling Your Own Adult Content?
The benefits of selling your own adult content online are numerous: it gives you the freedom to create content on your own terms and monetize it in a way that's appropriate for you. You can also use it as an opportunity to hone your skills, build a portfolio and gain exposure by sharing or promoting your work.
Control over content
When you sell your own adult content, you have complete control over what it looks like, how it's presented, and who can view it. This means that you have the freedom to be creative and choose exactly what kind of content you want to create.
Higher Profits
Selling adult content can be highly profitable; some creators are able to make six or even seven-figure incomes from selling their content online. While this takes a lot of work, dedication and patience, selling your own content can be rewarding on a smaller scale and in a shorter period of time.
With self-selling, there are typically no middlemen taking a cut of the profits which means that you can keep more of the money for yourself. This can give you the financial freedom to create more content, invest in better equipment or take off time whenever you need it or want.
Flexible Revenue Streams
By offering different types of products (eBooks, DVDs etc.) or subscription services, you can create multiple revenue streams from one piece of content which makes it easier to scale up your business over time!
Increased Exposure
Selling your own adult content is a great way to gain more exposure and get your work seen by more people. You can use social media platforms and email campaigns to target specific audiences with tailored messages about what sets them apart from other creators in the same niche – this will help build trust with potential customers and encourage them to work with you.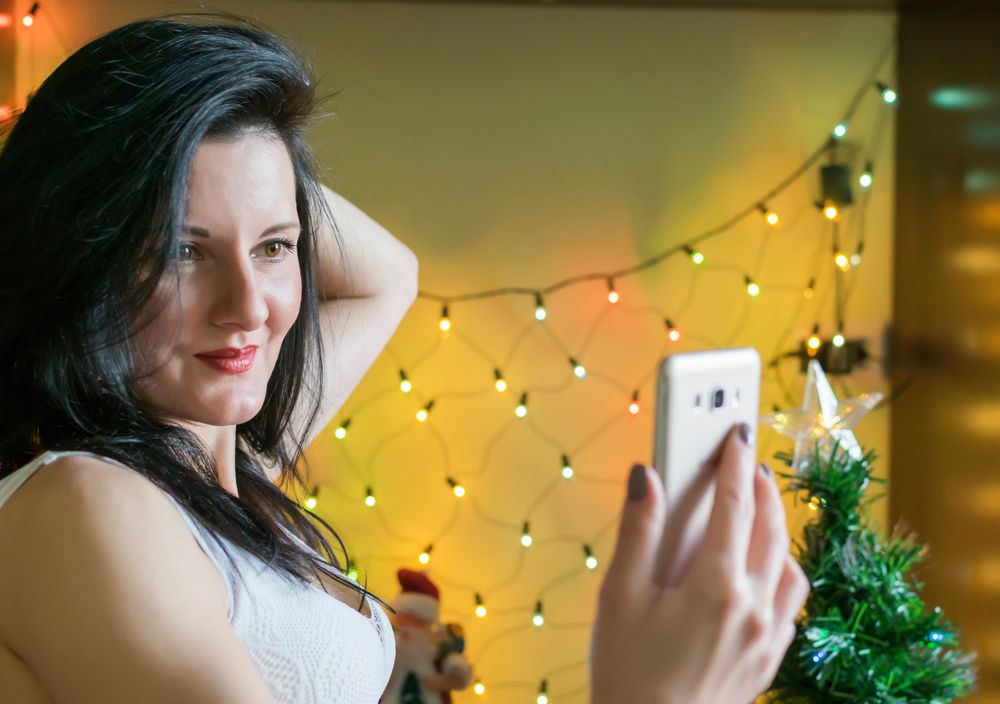 What Kinds of Adult Content Can You Sell Online?
When it comes to selling adult content online, the possibilities are virtually endless.
Streaming Services
This is one of the most popular ways to make money since it allows customers to watch content as soon as they purchase it. Streaming services also make it easy for you to track views and set different pricing options depending on the length or quality of the video.
Subscriptions
Another fast growing form of revenue is a subscription model. Offer your fanbase an easy and attractive way of subscribing to your content, so that they can enjoy your content whenever they want.
This offers you a reliable form of recurring income and loyalty of those that really enjoy what you do.
You can offer subscriptions per week, month, year, or whatever period your customers would fit.
With subscriptions, it is really important to add new content on a regular basis. Your customers should see the benefits of staying subscribed and enjoying new and different content every subscription cycle.
Clothing and Accessories
Creating and selling physical items related to your content is a great way to monetize it. Try to imagine what would turn on your audience. Or do some competitor research on creators that offer the kind of content that you would like to make and target the audience that you would like to reach – the possibilities are endless!
Adult Toys & Games
This is another great way to monetize your content. You can create or resell adult toys, games, and other products that are related to your content.
Custom Artwork or Gifs/Animations
If you're also an artist, you can create custom artwork or gifs/animations based on your content to sell online. This is a great way to diversify and monetize your content in a unique way.
Adult Websites & Niche Sites
Creating and managing your own adult website or niche sites is a great way to generate passive income from your content. You can create subscription services, offer exclusive content or products related to your work, and even accept donations from fans who appreciate what you do!
Sex Education Classes
Many people are insecure about their sexual performance, or are exploring new ways to fulfill their needs – and those of their partner!
So why not help them out with all of your experience, confidence, fantasy and passion?
You can use your adult content to teach sex education classes either online or in person. This is a great way to monetize your content while also providing valuable knowledge to people who are interested in the topic.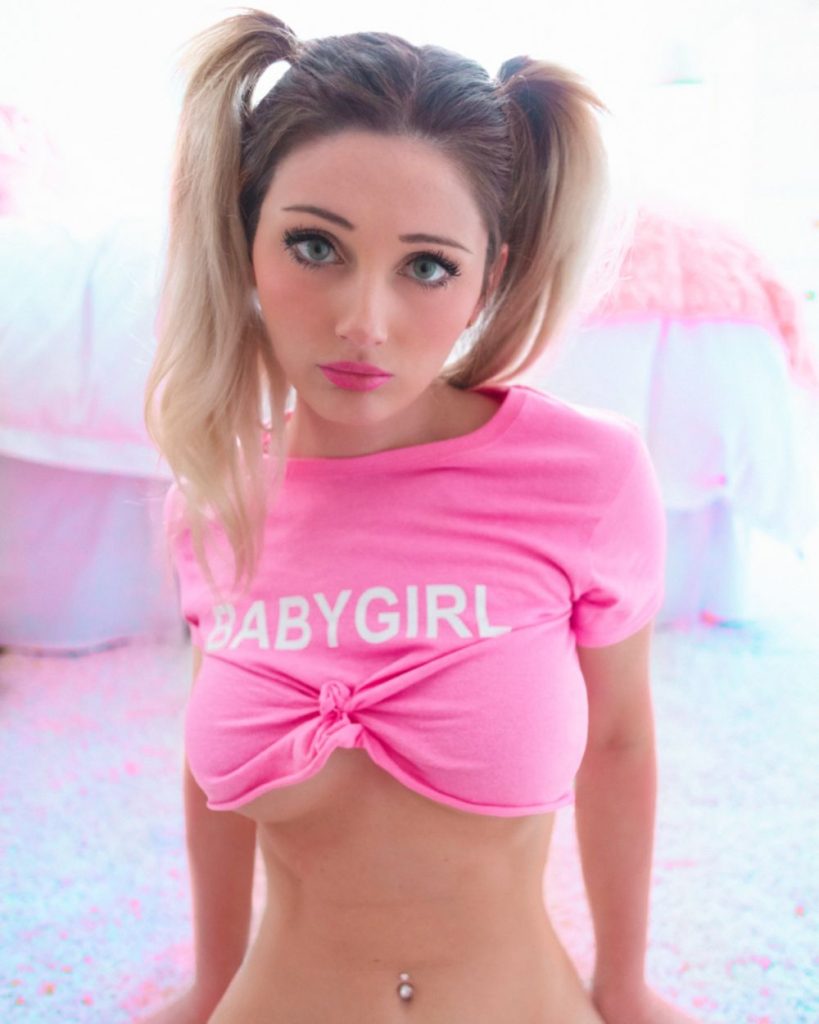 How to Create Quality Adult Content for Sale?
There's a lot of competition out there. So how do you stand out from the crowd? Creating quality content is essential when selling your own adult content online.
Here are some tips to help you get started.
Invest in Good Equipment
Investing in good equipment will ensure that your videos, photos and other digital files are of high quality.
There's a lot of hardware out there. Make sure you have the right equipment for your needs -and those of your audience! And know how to use it.
Research Your Niche
Make sure to research your niche and stay up-to-date on the latest trends and developments. For example, you can search for popular keywords, check out what other creators are doing in the same niche or look for ways to stand out from the competition.
Be Creative
Coming up with unique ideas or themes for your work is key to standing out from other creators in your niche. For example, you can create content around a certain fetish or use props or costumes to give your work a unique twist. Be creative and have fun with it!
Edit Your Content
Make sure to take the time to edit your content and make any necessary adjustments before you put it up for sale. Use special effects, filters and quality software to enhance your content and make sure it looks professional.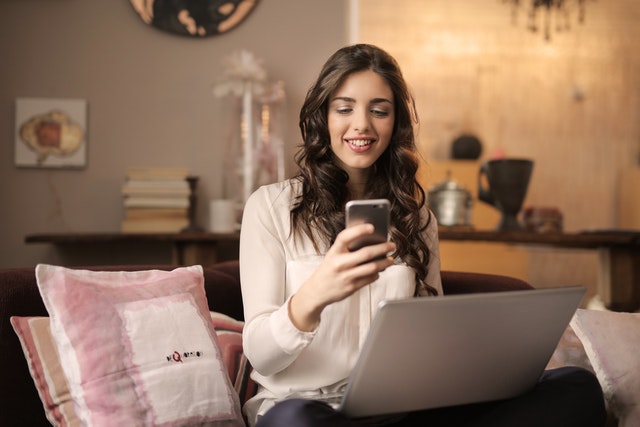 Creating Your Website
So you have made your own unique quality content in your own niche. But how are you going to get it out there?
Of course you can turn to platforms like OnlyFans. This opens up a huge potential fanbase. But it also means splitting your income and being locked in once you have created a following on a specific platform.
Having a website is a great asset for anyone who wants to make money selling adult content online and be totally independent.
Just be aware that a lot of hosting companies do not like the fact that their service is being used for adult oriented things. If you do find a hoster that allows it, or you're fine with taking the risk of your site getting taken down, just go for it!
A website allows you to showcase your content and reach more potential customers, as well as providing an easy way for people to purchase your work. It also gives you the opportunity to create custom experiences for visitors by adding features like interactive galleries and streaming services.
With a website, you can easily track views and set different pricing options depending on the length or quality of the video – making it easier than ever to monetize your adult content.
Creating a website doesn't have to be a difficult task. There are several platforms available that make setting up a website quick and easy.
For example, WordPress is one of the most popular web hosting platforms available. It is user-friendly and allows users to create their own websites without needing any coding experience or knowledge of web design. It also has plenty of customizable themes for users to choose from so they can make sure their site looks unique and professional.
Setting Up Shop: an E-Commerce Platform to Sell Your Adult Content
Another route might be to set up an e-commerce platform to facilitate your sales.
Also here, beware of the possible limitations your hosting provider might have in regards to adult oriented operations.
Here is a step-by-step plan you can follow to get started:
Decide which e-commerce platform you would like to use. There are a variety of options available, including Shopify, BigCommerce and Squarespace.
Register an account with the platform you chose. The registration process usually requires you to provide some basic personal information, such as your name, address and credit card details.
Set up a payment system for customers to make purchases. This can be done through PayPal or another payment gateway.
Create a product page and upload your content. Make sure to add relevant descriptions, keywords and images to help customers find and purchase your content easily.
Promote your content on social media and other platforms to reach potential customers. You can also create email campaigns or advertise through paid channels such as Google Ads.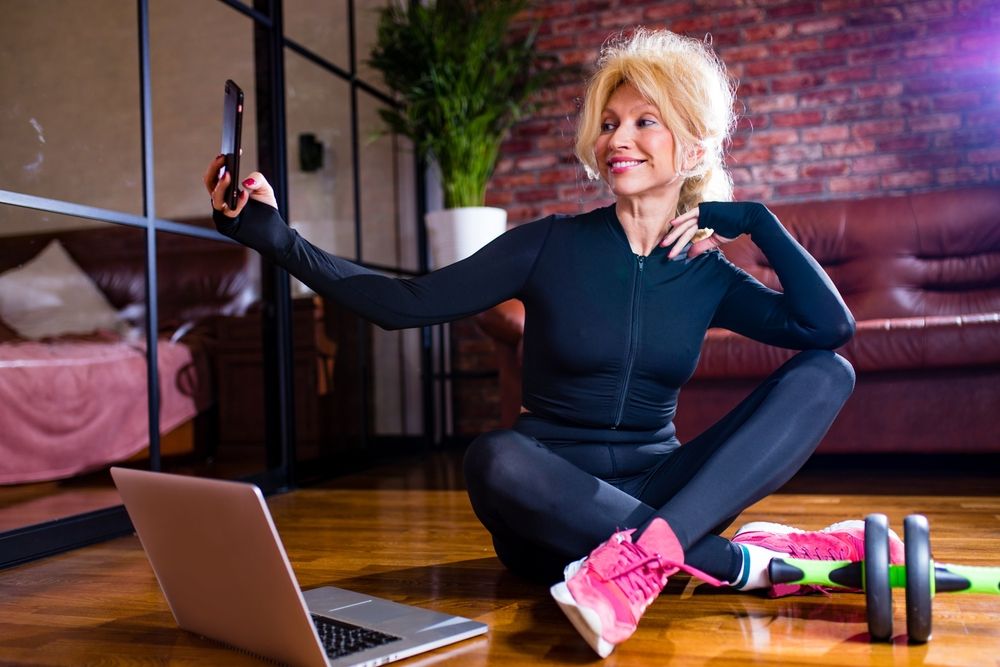 Pricing Strategies for Selling Your Own Adult Content
One of the most important steps in selling your own adult content online is setting up a pricing strategy that works for you. You can choose to go with a one-time fee or offer subscription-based services.
One of the most important steps in selling your own adult content online is setting up a pricing strategy that works for you. You can choose to go with a one-time fee or offer subscription-based services.
The amount you charge for your adult content will depend on the type of content you are selling and the demand for it.
Pricing Strategies
Here are some common pricing strategies that you can use to generate more revenue from your content:
Subscription Services
Subscription services allow customers to pay one fee for access to all content for a specified period of time and offer a steady source of recurring revenue for the seller.
Pay Per View (PPV)
Pay per view offers customers the ability to purchase individual items or sessions as needed without signing up for long-term plans or multiple payments, giving them more flexibility.
Tiered Pricing System
A tiered pricing system allows sellers to set different prices based on factors such as duration, quality, or other metrics, while payment plans make it more manageable for customers to gradually pay off larger amounts overtime.
Payment Plans
Payment Plans provide an option for customers wanting access to more expensive titles but would like to start out with all-inclusive fees spread out over multiple payments.
Payment Plans
There are multiple reliable solutions to ensure smooth transactions:
Credit/debit cards offer quick payments but are vulnerable to fraudulent activity
PayPal provides flexibility but charges hefty fees
Stripe charges reasonable fees similar to PayPal but aims its services specifically at developers who want more technical customization.
Google & Apple Pay offer secure transactions but require special integration with third party software that the user will pay for.
Bitcoin/Cryptocurrencies provide the perfect blend of anonymity and privacy but users need to be savvy in using blockchains or exchange wallets – which makes it slightly difficult for those less technically-minded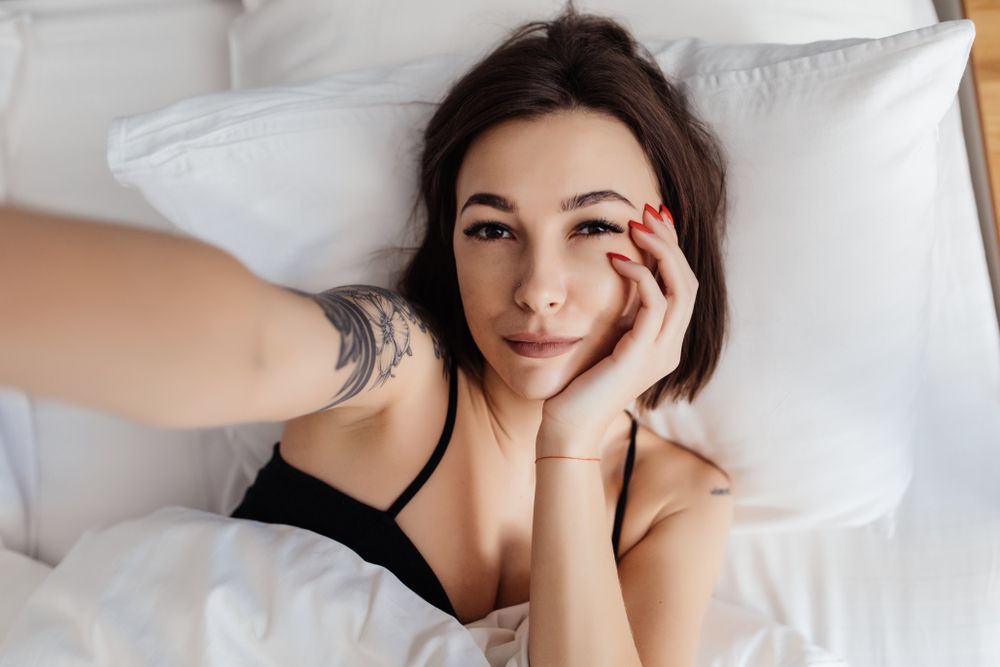 Promoting and Advertising Your Adult Content
With all the content you have made and all the ideas you still have, you have really something to offer! Time to reach out to the people that can appreciate your work -and you of course!
It is important to promote your adult content so more people -and the right people- can see it. That way, you can grow your own exposure and fanbase and monetize it. Here are some tips for promoting and advertising your work.
Utilize social media platforms such as Twitter, Instagram and YouTube
Social media is a powerful tool for promoting your adult content. You can post previews of your work, create engaging content and even host live streams to reach more people. Make sure to follow the terms of service for each platform.
Advertise on adult-oriented websites
You can also advertise your work on adult-oriented websites such as Pornhub, Xvideos and many others. Check the guidelines for each website you'd like to use and make sure that your content is appropriate for the platform.
Create an email newsletter
You can also create an email newsletter to promote your adult content and keep customers up-to-date on new releases or special offers you might have. You can use platforms such as MailChimp or Constant Contact for this.
Search Engine Optimization
Optimizing your website, blog and social media profiles for search engines is essential to ensure that people can find your content online. You should use relevant keywords, engaging titles and descriptions, as well as quality images when posting content online.
Google Ads
Google Ads is a great way to reach potential customers because it allows you to target specific audiences based on the keywords they search for, their interests and demographics.
Establish relationships with influencers who can help promote your work
Influencers have the power to reach large audiences, so it's a good idea to connect with them and ask if they would be willing to promote your content. In return, you can offer them a commission or free access to your content.
Creating an affiliate program
You can also create an affiliate program where people can earn a commission for promoting your content.
Forums & Communities
Get involved in forums related to the sex industry and interact regularly with users. This can help you get more exposure for your content and potentially generate more sales.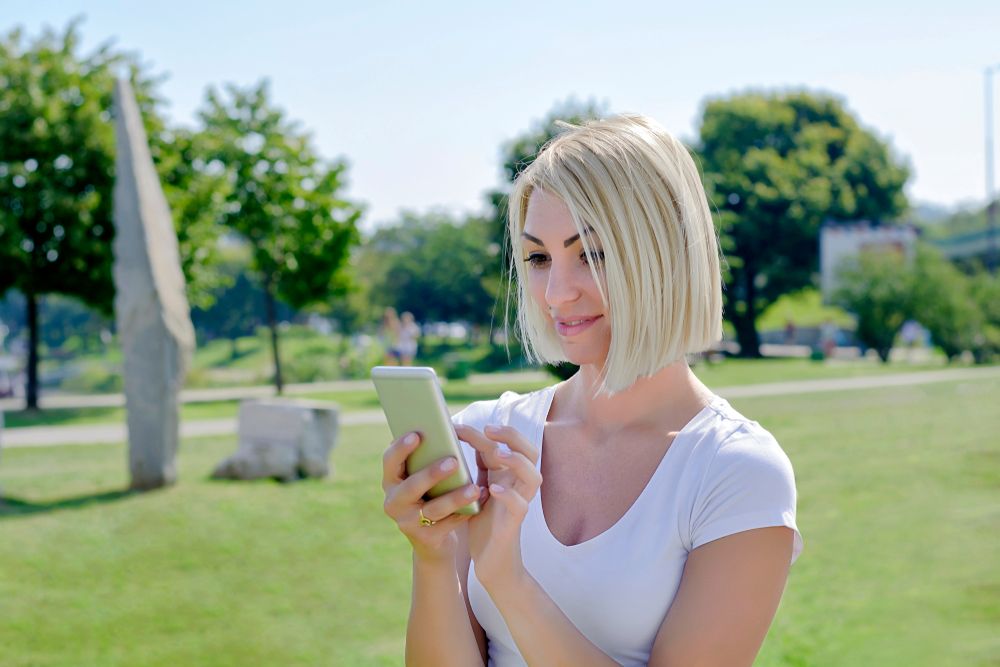 Legal Considerations When Selling Online
When selling adult content online, it's important to be aware of the legal considerations that come with this type of business. There are numerous laws and regulations governing the sale of adult material, so it's important to understand them before you start selling your own content.
Know your local laws and regulations
Different countries have different laws governing the sale of adult material, so it's important to make sure you understand them before selling any content online.
Age verification
Depending on where you are located, it may be required to verify that the customer is over a certain age before they can purchase your content or gain access to restricted areas in your website.
Payment processing & financial compliance
Make sure you adhere to payment processing regulations and know what methods are allowed for receiving payments from customers, such as credit/debit cards or digital wallets like PayPal, Apple Pay or Stripe.
Additionally, ensure that all transactions comply with anti-money laundering (AML) and other financial compliance regulations in order to protect yourself from potential legal issues down the road.
Taxation
The taxation of adult content can be complicated and it's important to understand the rules in your area before you begin selling. It's also important to make sure that you are compliant with local tax laws when filing taxes.
Business Licensing and Registration
Depending on the location of your business, you may need to obtain a business license or register with a government agency before you can legally begin selling adult content.
Data collection & privacy policies:
When selling adult content, it's important to ensure that you have proper data privacy and security measures in place. This includes having a secure payment gateway, encrypting customer data, and ensuring that customers know their information is safe with you.
It's important to clearly state what data is collected from customers when purchasing products from your store and how that data will be used – this should include details like customer name, address, email etc., as well as how long this information will be stored and who has access to it.
Terms of service
Ensure that customers agree with terms of service and other user agreements before they can purchase your products. This should include any rules and regulations that govern the sale of adult material, such as age verification or payment processing requirements.}
By understanding the legal considerations when selling online, you can ensure compliance with applicable laws and regulations while protecting yourself from potential legal issues down the road.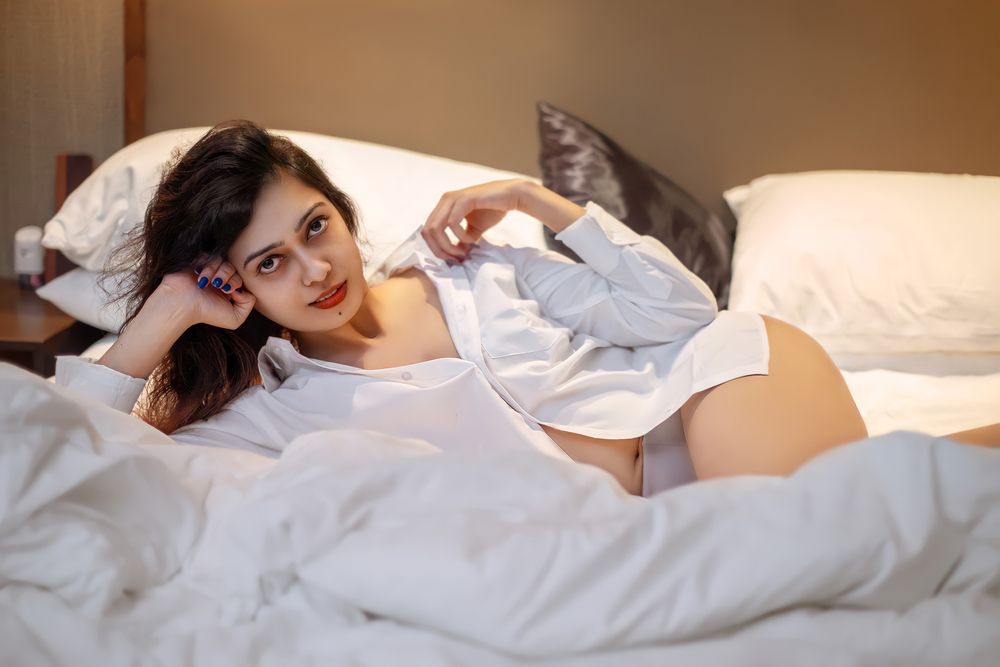 Tips to Follow When Selling Adult Content
To ensure that your business is successful and that you're making the most out of your sales, you must be aware of the common mistakes made when selling adult content.
From setting realistic expectations to understanding the law, here are five key tips to follow when selling adult content.
Tip 1 – Set Realistic Expectations
Before you start selling adult content, it's important to understand that it is not a "get rich quick" scheme. You will need to invest time, effort, and money into your business in order for it to be successful.
It's also important to understand that your customer base may come from all around the world, so there will always be a degree of risk involved in any transaction.
Establishing clear expectations from the outset will help make sure you don't run into any unexpected problems down the line.
Tip 2 – Understand Your Market
It's also important to do some research on who your target audience is before you start selling adult content. Knowing who these potential customers are will help you create content tailored specifically for them and reach more people with your products or services.
Try researching popular hashtags related to the type of content you plan on selling as well as other websites and platforms relevant to your market, in order to get a better idea of what kind of audience they have.
Tip 3 – Get Familiar With Industry Regulations & Laws
As with any business venture, it's essential that you understand any relevant regulations or laws governing the sale of adult content before starting up.
Depending on where you live, there may be certain restrictions imposed on how you operate or promote yourself online—for example, age verification requirements for anyone accessing your website or limits on how explicit certain images can be—so make sure you familiarize yourself with these before diving in too deep!
Additionally, if there are any taxes or fees associated with running an online business make sure those are taken care of ahead of time as well.
Tip 4 – Choose The Right Platforms To Promote Your Content
As mentioned earlier, different platforms have different audiences so make sure you pick ones that fit best with what type of product or service you're offering.
For example, if your main focus is videos then YouTube may be a good choice whereas if pictures are more up your alley then Instagram could work well for you too!
You should also consider any specific rules each platform might have as far as what kinds of images/videos are allowed so that everything runs smoothly once things get rolling!
Tip 5- Have A Plan In Place For Dealing With Online Trolls
No matter how much success you achieve online there will always be someone who wants to bring it down by trolling or leaving negative comments about your work/business.
Having a plan in place for dealing with this kind of behavior can help keep things civil and prevent any further damage done by these individuals – respond calmly & professionally while still standing up for yourself (or having someone else do it on behalf) – and try not to let their words affect how confident/proud you feel about running an honest business!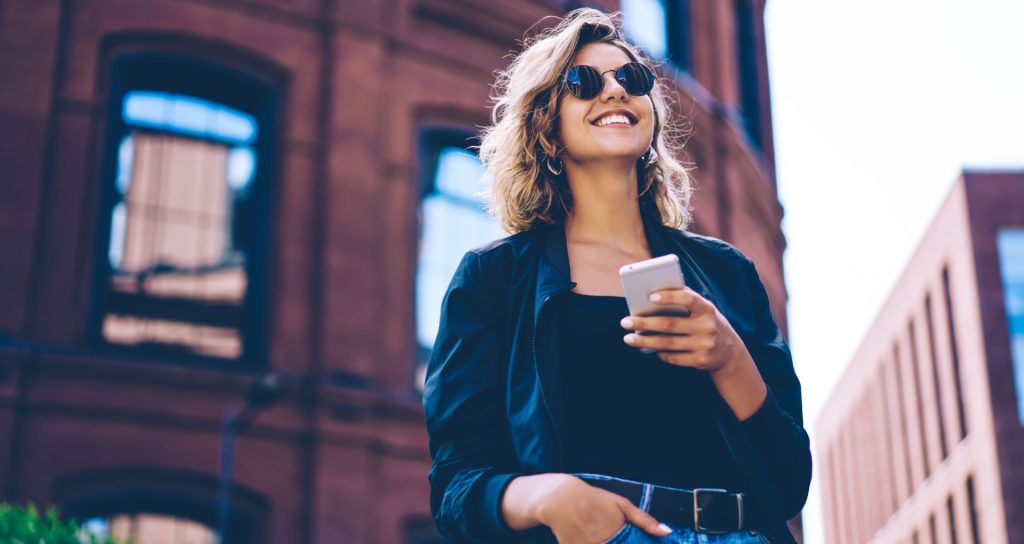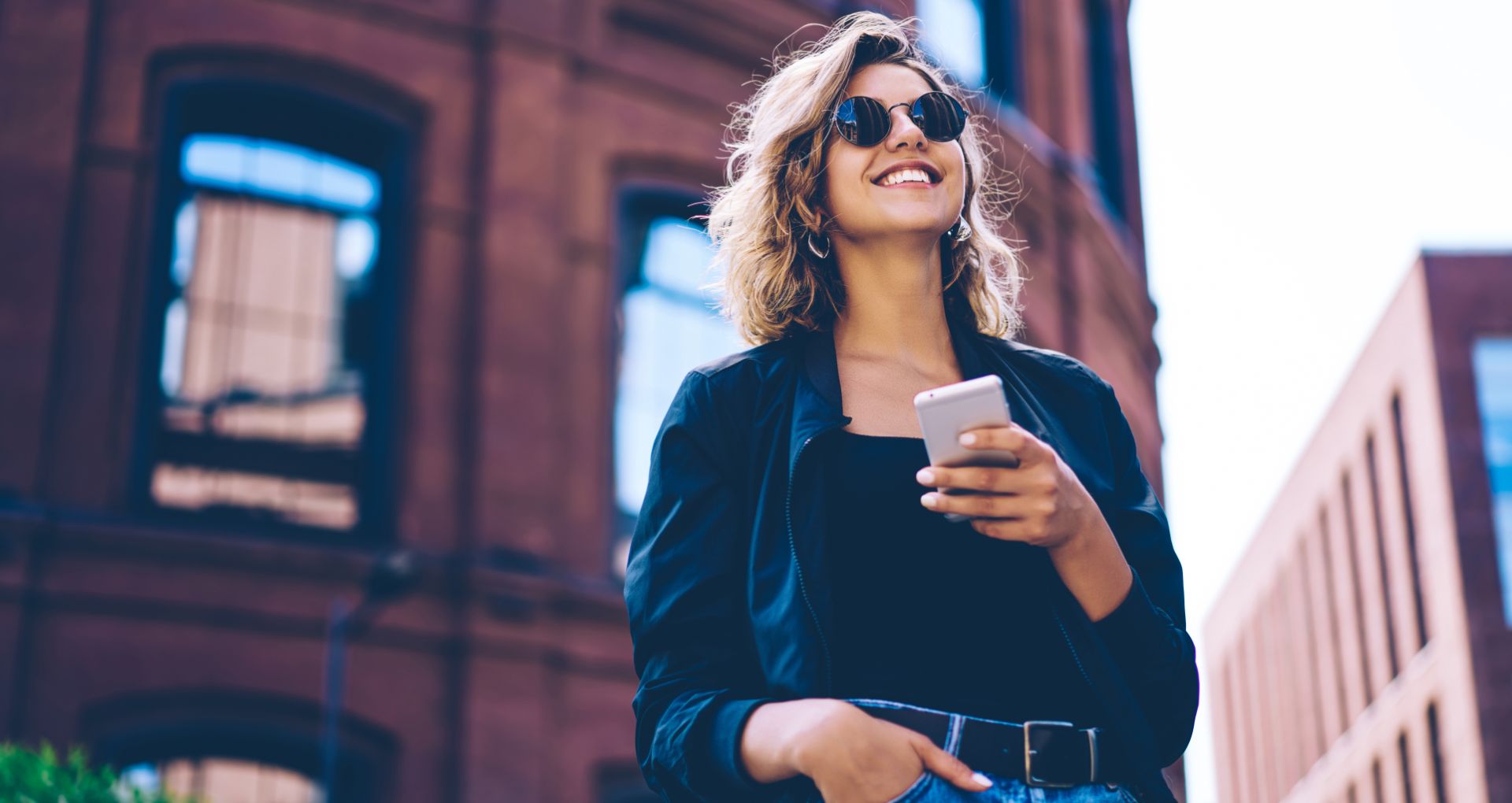 Getting Help with Adult Content Creation and Monetization
Building a website, creating content, marketing yourself, and monetizing your work are all incredibly complex tasks that require a lot of time and effort. But what if you don't have the technical skills or experience to do it yourself?
Well, the good news is that there are plenty of resources out there that can help! Let's take a look at some of the options available.
Freelance Professionals for Hire
One option is to hire freelance professionals who specialize in adult content creation and distribution. These freelancers can help with all aspects of your online presence, from designing your website to helping you create high-quality videos or images. They can also assist with marketing your content across different platforms and helping you monetize it effectively.
Content Agencies & Platforms
Another option is to use an agency or platform specifically designed for adult content creators. These agencies offer services such as website design, video editing, distribution, promotion, and even legal support.
Depending on which agency or platform you choose, they may also provide helpful advice and guidance on how best to market and monetize your work.
Technical Support & Tutorials
Finally, if none of the above options appeal to you—or if they cost too much—there are always free tutorials available online that can teach you how to do everything yourself.
From building a website from scratch using HTML/CSS coding to creating high-quality videos using Adobe Premiere Pro—there are plenty of tutorials available online that will walk you through every step of the process.
You may need some patience and determination but these tutorials can be incredibly helpful when starting out!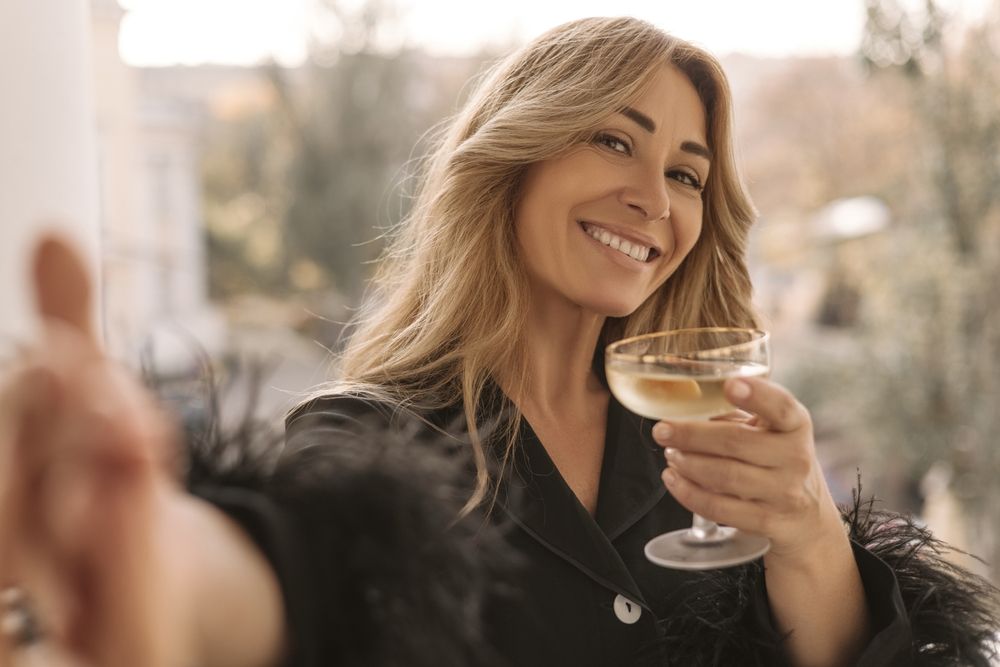 Conclusion
Selling your own adult content is a great way to make money online and can be an incredibly rewarding experience if done correctly.
But it's important to know the process and be aware of potential risks before diving in head-first. Understand the various monetization options available for adult content, find reliable services for payment processing, create quality content that will appeal to customers, and promote your products or services on social media and other platforms.
By following the tips outlined above, you'll have all the tools necessary for creating and monetizing high-quality content. And with the help of various agencies and platforms, you'll be able to get started quickly and easily!
Not ready to dive in completely, but ready to experiment?
Or are you looking into less comprehensive ways to earn money with your private photos?
Sellfies.com is a picture selling service. As a woman you can sell new and old private pictures and receive a payment, depending on how many pictures you upload and how explicit they are.
You can upload a maximum of 14 pictures. A full picture set that checks all Sellfies' boxes earns you a generous one-time payment.
And because Sellfies does not work with subscribers, there are absolutely no social media followers needed! Everyone can start making some extra money in a fast and secure way.
No subscribers or followers? How does it work then?
Once you sell your images to Sellfies, you agree to their use of your imagery and release the rights to them. Meaning they will own your content from that point on. The pictures you sold can then be used on private entertainment platforms.
So your sold pictures can be used online, but privately, meaning they will not be publicly available. And even then, your name and other details are never used. This guarantees your anonymity, making sure your picture won't suddenly pop up in Google Image Search for example.
How to get started
Here is a quick overview on selling your pictures to Sellfies:
Easy 3-step signup process
Choose to upload basic normal and flirty pictures, or more explicit ones
Receive a one-time payment as compensation
Your choice to remain anonymous
Secure payments to a payout method of your choice
The signup process is easy and straightforward: create your account and verify your ID, upload pictures and receive your payment.