Yes! The most profitable side hustle isn't affiliate marketing or running Google ads like the internet is pushing these days. The best way to make passive income is to take pictures and post them online for many people. It is that simple.
Your moral inclination might be keeping you from making a lot of money. Today, there are a lot of lowkey millionaires who make money because they know how much their bodies are worth. People are ready to pay big bucks to see you dance in your room. Chances are you do that already. You might as well make money off it. This post details how you can sell your nudes online and do so successfully.
Don't Start by Creating Your Own Website
The main problem with creating your website is hosting. Most hosting companies don't allow nudes and immediately take your website down. Although the amount of money you stand to make after creating your website is astronomical, the chances of you successfully creating a successful website to host nudes are almost zero. If you get a hosting company that lets you share your privates publicly, you won't be able to make a lot of money off it because most payment companies don't allow their links to be posted on such sites.
Creating your website is a good idea once you have established your presence in the industry. You can bring ad agencies and devoted fans ready to pay you large amounts for your content.
Build a Following
The first step to selling your content is to build a following. This is the most tedious part. You need dedicated followers to make any money off creating content, whether selling nudes or not. To build a following, you would need to push your content. The best way is to use hosting sites.
The market is very competitive. This is why you need to quickly set yourself apart to make the bank that you have envisioned. Spending your time as a beginner building a loyal following is what would distinguish you as a successful creator from the rest of the men and women trying and failing to make enough to sustain themselves.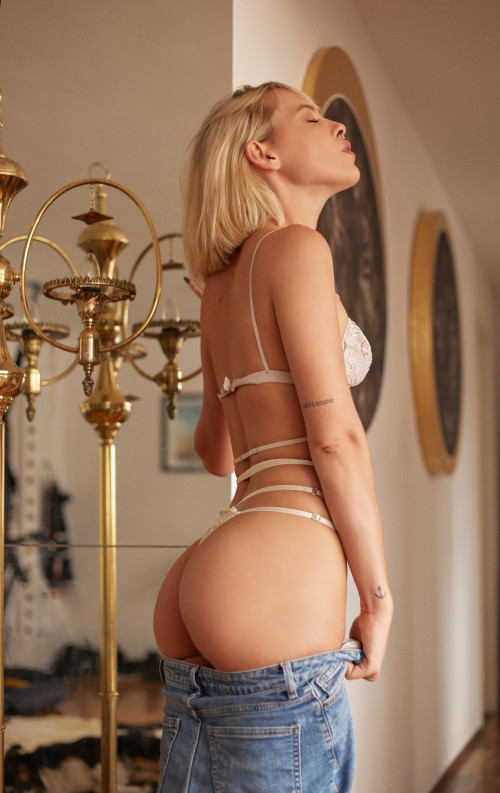 Places to sell nudes online
Instagram, Kik, Snapchat are good means to push your content to the general public. Having pooled your potential fans from different social media, you would need to give them a good first impression, making them want to stay for the ride. Interested people would show interest. This is where hosting sites listed below are the most common hosting sites for nude content.
1. Onlyfans
The way Onlyfans works is pretty simple. They give creators a place to develop and share valuable, premium content that they can't get anywhere else. Fans pay to gain access to the unique material when creators set their page to be free or paid.
While artists can register accounts for free, when they make money on the network, OnlyFans only pays out 80% of their revenue, retaining 20% as a fee.
Because much of the content on OnlyFans is explicit, users must be at least 18 years old and join up with a government-issued ID. OnlyFans also protects each creator's branded material, guaranteeing that it cannot be shared outside the platform. This means that what happens on OF, stays on OF.
2. Sellfies
Sellfies is an adult picture selling service. Women can sell new and old private pictures and receive multiple payments, depending on how many pictures they upload and how explicit they are.
You can upload a maximum of 14 pictures. A full picture set earns you a generous one-time payment you can receive by selling nudes and other photos to Sellfies.
And because Sellfies does not work with subscribers, there are absolutely no social media followers needed! Everyone can start making some extra money in a fast and secure way.
No subscribers or followers? How does it work then?
Once you sell your images to Sellfies, you agree to their use of your imagery and release the rights to them. Meaning they will own your content from that point on. The pictures you sold can then be used on (adult) entertainment platforms.
So your sold pictures can be used online, but will not be publicly available. And even then, your name and other details are not used. This guarantees your anonymity, making sure your picture won't suddenly pop up in Image Search in your name for example.
How to get started
Here is a quick overview on selling your pictures to Sellfies:
Easy 3-step signup process
Choose to upload basic normal and sexy pictures, or more explicit ones
Receive a one-time payment as compensation
Your choice to remain 100% anonymous
Secure payments to a payout method of your choice
The signup process is easy and straightforward: create your account and verify your ID, upload pictures and receive your payment.
Anonymity options
You have the option of making your face unrecognizable. Pictures will be modified by Sellfies before further use. For example by blurring your face or cropping your face out of the image.
Your name or other personal details will never be used. However, it's needed for payment and record keeping purposes (required by law).
Your ID will be verified. Sellfies has to ensure that you are not underage. In addition, they check that the uploader is indeed the person in the picture, not someone else.
You will always be in control of which pictures you wish to sell, and you will have the option of making your face completely anonymous.
3. ManyVids
Nearly 3 million people use ManyVids to buy clips, photographs, and services from over 70,000 creators. It's not only one of the most popular venues for independent content creators, but it's also one of the most stable in terms of sales. It's also one of the few services in the adult business that a sex worker genuinely operates. Bella French, the site's co-founder and CEO, is an adult performer with her account.
Keep in mind that before you may sell services on ManyVids, you must meet any prerequisites. You must first authenticate your identification and, if required, send in your tax information. A driver's license will suffice for the former. After you've been accepted, you'll see a drop-down menu with several alternatives. Go to the "My Content" page and select "Upload Vids" to upload videos.
Advertise Your Content
Because of the sensitive content you might be putting on these sites, you should know that Facebook and Instagram have policies against adult content. Social media apps like Snapchat and Kik are amazing for advertising your content. However, make sure you continue to sell yourself across all of your social media networks while staying within those limitations. You can release the advertisement in the form of a trailer. Ensure to notify people as soon as you submit new material to any or all of the sites listed below.
Be Consistent
Consistency is what allows every business to grow. It would help if you relaxed because you had a great couple of weeks. You have to understand that the viewers are continuously presented with new content. To stay on top of their feed, you need to produce the content they love continually.
You always have to be on top of your game, knowing that this is a competitive space, and should you slack off, you may just be booted out and thrown back to square one. In this game, unless you are Johnny Sins or Mia Khalifa, you might lose your steam if you stop creating new content even for a moment.
Treat Your Regulars like Kings/Queens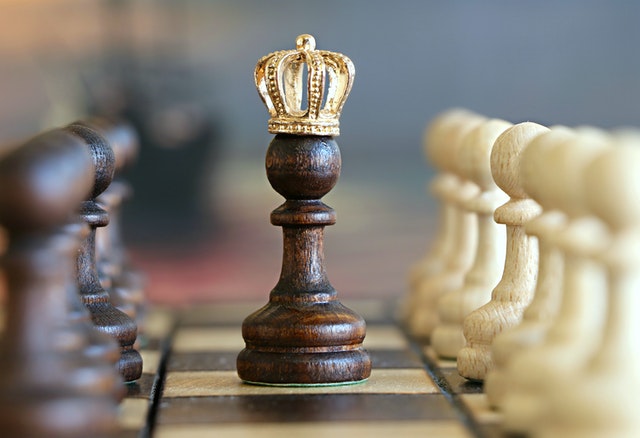 When it comes to content consumers, there are two types: the curious and the loyal. The curious fans are not emotionally invested. They buy content from random content creators. While loyals are your superfans, these guys are ready to stick with you throughout your journey.
Treating your 'loyal' fans better than regular fans would intrigue newcomers, and they would want to join that band of fans that are loyal to you. This ensures you have more recurring clients and leaves you with a constant in-flow of cash.
Of course all of this is not needed when you go for Sellfies, and sell your pictures without a long-term commitment.
Conclusion
There are very many ways to make money. However, selling nudes online is a good and safe way to make a lot of money. It is not very straightforward, though. This post discussed the important steps to take when trying to sell nude photos online. Following these steps might one day make you a millionaire.