In this article we will introduce you to the best tripod for camera and phone for taking great selfies.
A tripod is one of the most important professional photography equipment. They help reduce blur from handshakes and allow photographers to achieve the best photos possible. Tripods are essential to all forms of photography, from landscape to portrait photography. Seeing how important it is to the nature of the field, it is great to know the best tripod that suits your preferred niche.
A tripod is mechanical equipment designed to hold a camera or a phone stationary and stable when taking pictures or videos. Tripods are very versatile tools. Other than their primary function of keeping your device upright, some models come with additional features. We have analyzed these features and created a list of the tripods we deem most useful in day-to-day photography.
So what is the best tripod for camera and phone, if you want to take amazing selfies? Let's dive in.
Best Tripods For Camera and Phone
For this list, we considered its overall weight, maximum height, foldability, ease of carrying, build quality and extra features. For a tripod to qualify, they need to have great scores in all these categories, and we even filtered down to the best few that we think are the highest among these.
1. The 3 Legged Thing Bucky
The 3 legged thing bucky is a magnificent tripod perfect for all photography settings. It is made from carbon fiber, which is highly durable and light. It is very well engineered such that it packs down from an incredible 6.1-foot maximum height to be small enough that it can be easily strapped to a bag. It is very versatile and can be used in various situations. The 3 legged Thing Bucky excels at landscape photography because it is very tall and effortless to hike with.
The head is strong enough to carry any DSLR camera, no matter how heavy the lens attached to it is. It has detachable legs, which are also helpful as mini pods. The tripod was designed to withstand more than a few knock-around, making it very durable. This tripod is quite pricey, but we think the price is worth it considering the function it brings. You can buy it on Amazon for $530.
2. Manfrotto Element 2
Generally speaking, it is reasonable to expect a drop in quality when choosing a product with a lower price point than other products in the same category. This is not the case when it comes to the Manfrotto Element II. it retails for about $130 on Amazon. It has twist-to-lock solid legs to keep the camera upright. It has different levels to splay the legs to have more stability in your pictures on a windy day. It is strong enough to support most cameras, but we advise you to try it out safely before your purchase.
It is also incredibly lightweight, and it is a joy to carry when moving around the city or even hiking. It feels very well constructed and should last long before any signs of damage. The Manfrotto is a light weight high-quality tripod that comes cheap, making it super easy to recommend.
3. Benro Rhino Carbon Fiber Tripod
This is an exceptionally well-engineered lightweight tripod. It is the best choice if you plan an all-day photoshoot in different locations. This super-lightweight tripod comes in at 2.7lbs, making it one of the lightest tripods. Because of its lightweight, it could be susceptible to shaking under heavy wind. So it comes with a hanger for the weight that makes it more stable in the wind.
Even with its lightweight, it can fit almost all DSLRs with the zoom lenses attached without any rotation on the ball-head. The legs of the tripods might look too skinny for the work you have to do, but the carbon fiber construction means that it is incredibly durable, and the rubberized twist-to-lock foot keeps the tripod stable and firmly locked in place. The Benro Rhino isn't the cheapest tripod out there, and it retails for about $315 on Amazon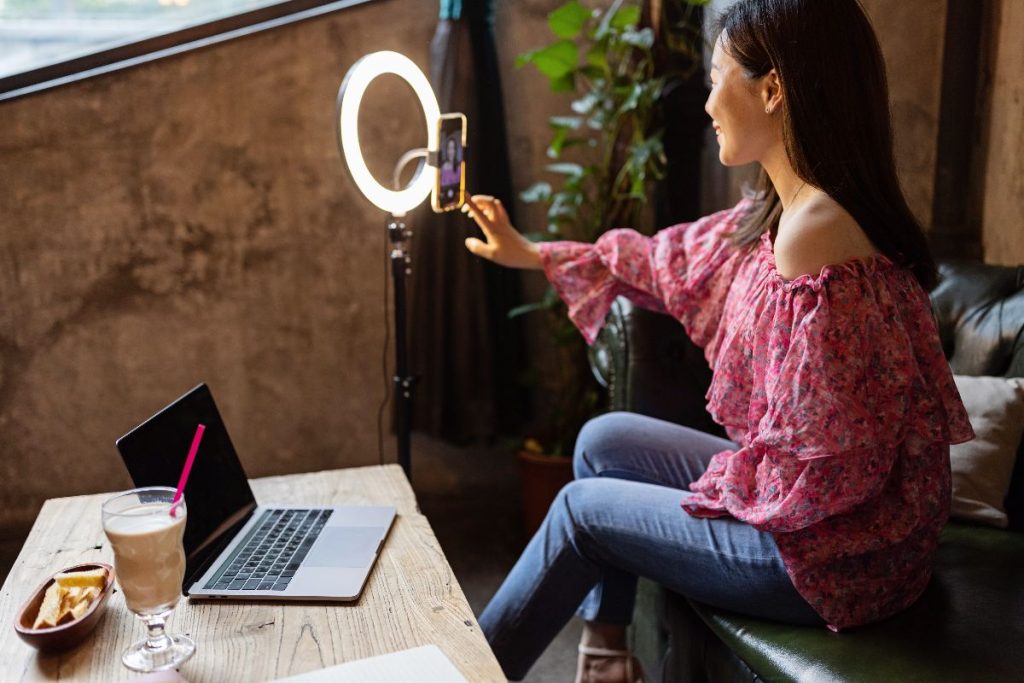 Can I use tripods for my phones?
Definitely. Tripods for phone's are becoming more and more popular thanks to the rapid increase in the creative world.
Tripods are important because you can record your movement hands free. Therefore, you can create content all day without worrying about hand aches.
Apart from creating content, tripods also increase stability in shots. You can take long exposure pictures of the stars at night which would normally be impossible without a tripod.
Where can I buy my tripod?
You can go to any camera store of your choice. Another alternative is to order it from e-commerce stores like Amazon.
Remember to follow our recommendation for the best tripods out there.
Conclusion
A tripod was designed to produce the best possible photos from a still shot. Choosing the best tripods requires attention to detail or everyday photography. A tripod needs to be lightweight, durable, tall, foldable and sturdy. The brands above made creative solutions using high-quality, sustainable materials.
We curated a list of highly versatile equipment that excels in different niches related to trip photography so you can choose whichever resonates most with your photography lifestyle. These tripods are not just great for DSLR photography; and you can easily attach a phone stand to the tripod stand to take incredible photos even with your phone camera.
So now you know what the best tripod for camera and phone is. Good luck with your photos!
How to make money with your selfies?
In 2022 a new player joined the arena. Sellfies gives you the opportunity to make money with cheeky images of yourself. If you upload a minimum of 6 pictures you are offered monetary compensation.
You might even have them on your phone already. Flirty or teasing selfies, or 'those' pictures that make you blush when scrolling past them. You can now earn money with these photos. The more pictures you share – and the naughtier they are – the more you'll be able to earn.
The greatest thing about Sellfies when compared to the other platforms is that Sellfies will pay you for a set of pictures, regardless of your looks or how big your following is.
In short: with Sellfies there is no need to market yourself before you're able to earn something from your photos.
Sign up now and make money with your selfies.